Application Flow Chart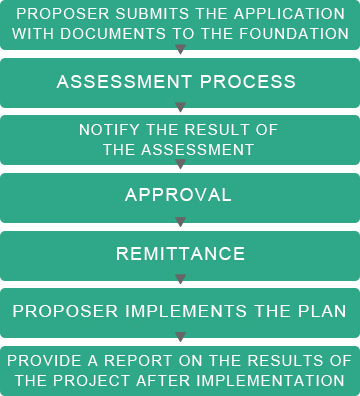 Attachment of documents
Attachment of documents

Official document of the proposing organization/unit.
Grant application proposal (any format). However, it should include: project origin, project objectives, service targets, implementation content or service promotion methods, funding estimates, funding sources, expected benefits/results, and number of beneficiaries/times.
Financial information of the sponsor for the previous year.
Applications can be submitted by mail or e-mail.
Results Report
After the proposed project is completed, the proposing unit should provide a report on the results of the project for review.
File Name

File

Download
Anti-money laundering and combating terrorism-Statement of Receipt by Receiving Organization
DOWNLOAD